Our commitment is to enhance the quality of your life as well as
the value of your home.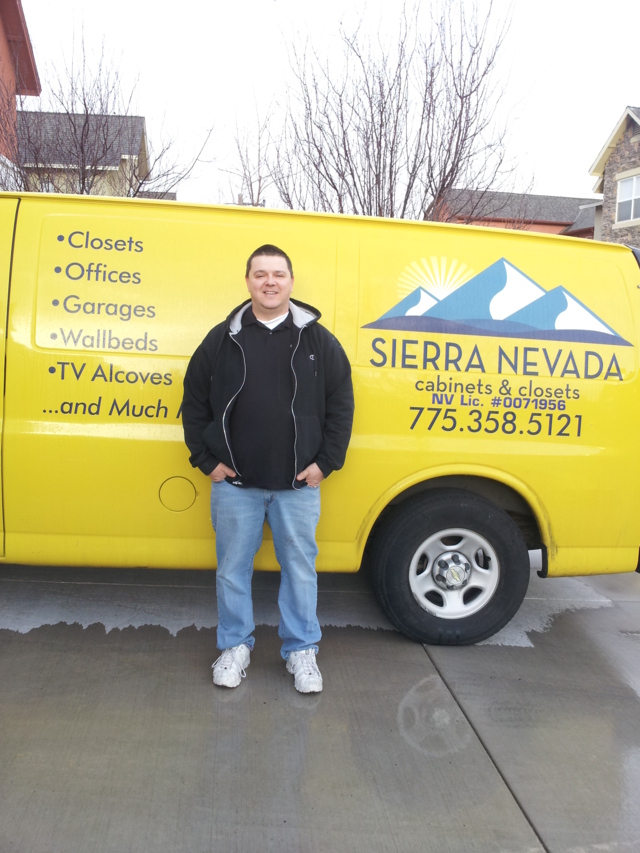 We offer a great team of designers and installers to deliver the cabinets and closets of your dreams!
Ron Pringle, the owner of Sierra Nevada Cabinets and Closets, has run the business for more than 25 years and deserves his great reputation in the area.
His wife Stephanie Pringle helps him every step of the way organizing the schedules, keeping in touch with the customers and ensuring the best possible customer service and experience!
All of our team members bring years of expertise to the table. We only hire professionally licensed and certified installers who work under Ron's close oversight to ensure the best quality!
Sierra Nevada Cabinets and Closets has been in business since 2008. We custom design, build, install custom closets, garages, home offices, media niches, kitchens and bathroom cabinetry and much more. We are an authorized ORG Home and Waypoint dealer. We enjoy helping people find solutions to their space organization needs.
Owner Ron Pringle has over 28 years in this industry and has vast knowledge of space planning, building, designing and installation of all types of home organization. Ron also has over 3 years of experience in the building of custom homes. What makes our business unique is that Ron has the experience that most or our competitors do not. Ron also deals with the client from beginning to end, and not as sales person or a commissioned installer.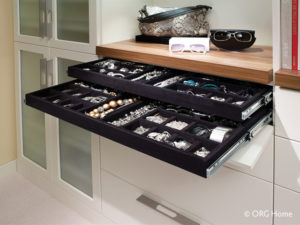 Our commitment is to enhance the quality of your life as well as the value of your home.
From the first phone call to the final installation, the experience is enjoyable and the results remarkable.
Starting with a thorough understanding of your needs, we will design a custom solution. We engage with you so that you are a participant in the process and so that the result is a solution that is uniquely yours.
After you approve the design, we  enable flawless execution because the design is translated into an exact order, so the solution is right, every time. There is never a worry over dimensional or style translations from the drawing to the shop floor.
When it comes time to install, your schedule and preferences are our primary consideration. Our installers are expert at their craft and will treat your home like their own, leaving it cleaner and neater than when they arrived.
Trust Our More Than 25 Years of Experience!
Call (775) 358-5121 For A FREE Consultation Today!