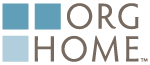 Our partnership with ORG Home provides you the best of both worlds. We are locally owned and operated, providing personal service catered to your needs.
When you work with us, you have access to a vast portfolio of custom products featuring smart organization, colors and styles to complement your home décor and lifestyle.
Every ORG Home solution is expertly designed, manufactured with care from quality materials, and professionally installed. Watch this video to learn about ORG Home and take a tour of their world-class manufacturing facility in Holland, Michigan.
Trust Our More Than 25 Years of Experience!
Call (775) 358-5121 For A FREE Consultation Today!